Grounds Maintenance Services

.

Independent Grounds Maintenance provide complete ground maintenance solutions in and around the West Midlands. We have provided our grounds maintenance services to Schools, Academies, Golf courses, Industrial Estates, Retails Parks as well as Construction companies . Our highly experienced and certified technicians can work with you to asses the individual treatments your grounds require. In addition to this, they would be able to create a programme of treatments that will consequently bring your grounds to their best quality.

No matter the features of your grounds, IGM will certainly ensure that you are able to get the very best from them. Please call or fill in the Request a Quotation form, and one of our qualified professionals will attend your property at a pre-arranged time to discuss your requirements.

 
Grounds Maintenance Through Schools and Businesses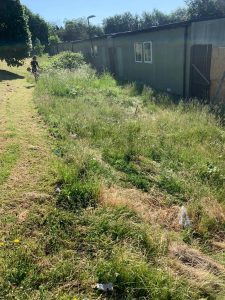 As part of our  grounds maintenance services will be happy to discuss weed control options with you and we will always ensure that you are comfortable with the solutions we implement.
We offer a regular weeding programme and can advise on weed prevention afterwards.
Our teams are trained to control and ensure eradication of Japanese knot weed as well as licensed to dispose of the plant waste appropriately.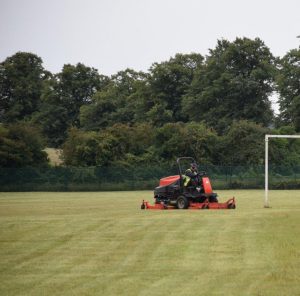 One of our main grounds maintenance services is grass cutting service, especially for schools, academies and sporting grounds. 
Grass cutting will be carried out by knowledgeable and experienced operatives.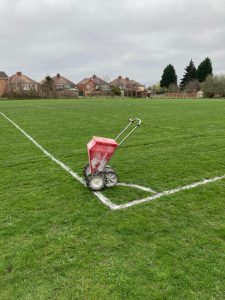 Line marking is an art with sophisticated designs executed with pinpoint accuracy.
 High-visibility lines and block imagery is used for a full range of line marking services for sports fields, car parks and playgrounds.
Sport Field Set up & Maintenance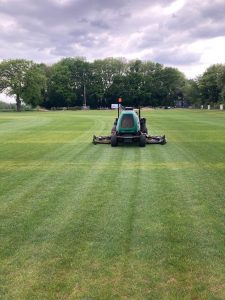 At IGM we have extensive experience in the care of sports grounds and can maintain your playing field to the high standards that you and your players expect. As well as this we also offer a full grounds preparation and levelling service including grass seeding.
Grounds Maintenance Programmes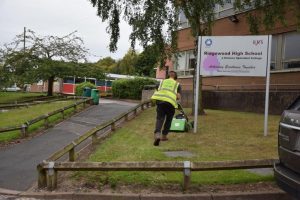 Scarification – Scarification of a sports pitch is carried out to remove thatch and meadow grass.
Top-Dressing – The correct mix of sand / soil will be applied to the pitch after scarifying.
Verti-Draining / Aeration – this assists growth, relieves compaction and helps with root development.
Hollow Core – different size cores are removed from the ground for soil exchange and improved aeration without compacting surrounding cores.
Seeding – seeding ensures new growth and helps reinstate worn out areas.
Feeding / fertilising – are carried out if required after soil has been analysed.
Pitch Repair & Renovation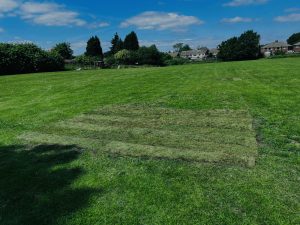 We can help you care for our sports grounds and can maintain your playing field to the high standards that you should expect.
Our sports ground maintenance service includes: Pitch renovation, top dressing, sports field set-up and maintenance. As well as Cricket pitch and Golf course maintenance. in addition to this we all offer Astroturf maintenance or line marking.